SUCCULENT WREATH KIT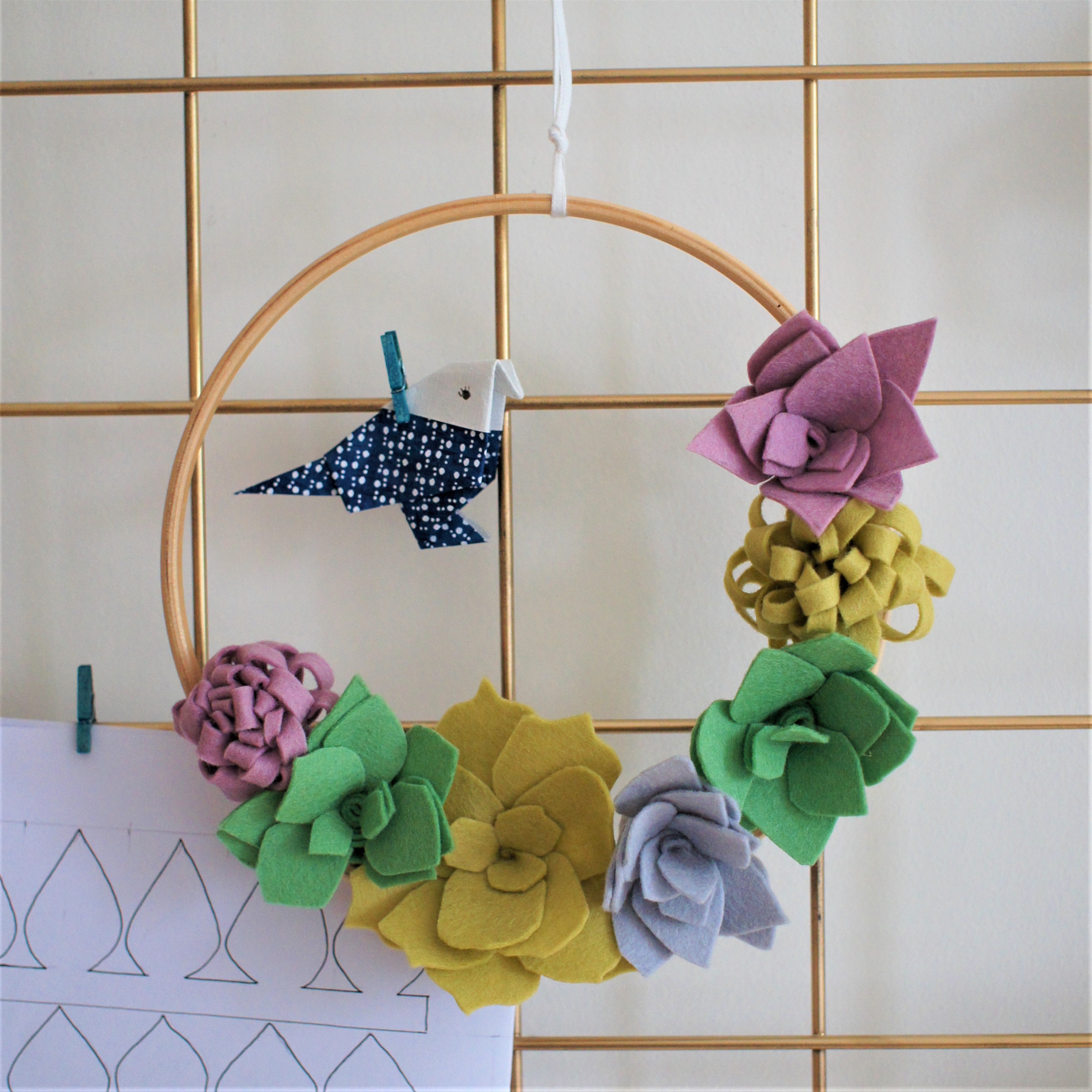 Hitching a ride on this summer's trend for botanicals, Maiden Aunt brings you a kit to make a succulent floral wreath out of felt flowers.  As with all Maiden Aunt kits, it's carefully tailored to suit all abilities and so that everything is included.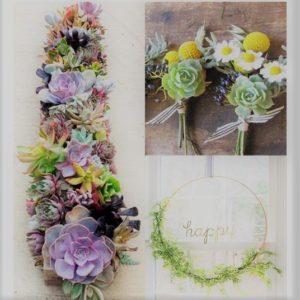 With their geometric shapes and moody pastel hues, succulents are adorning the chicest of homes, parties and people this summer. Bring the outdoors in with pared back floral wreaths that allow the beauty of individual flowers to shine.
The clean lines and infinite colour palette of felt makes it ideally suited to this project. While you can find many online tutorials for making succulents out of felt (see my Pinterest board for some examples), most rely on cutting out a million tiny pieces of felt and then sticking together with a glue gun. Who has the patience and time to do all that cutting and sticking without burning their delicate little fingers. Even as a dedicated maker, I only bought my glue gun recently so it's not the kind of thing most people would have at home already.
So I developed a kit that provides all the materials you need apart from a pen and some scissors. The felt is 100% wool (so it won't go cheap and shiny) and in a palette of four serene succulent shades. The written instructions take you through each step of tracing, cutting, sewing, admiring and sharing. Combine with basic sewing and cutting skills and you're on to a winner.
The kit is ideally suited to a crafternoon with friends, some tea and a bit of cake. Even if you go for a mindful solo crafternoon, I'd really love for you to share photos of your creativity and messages of encouragement for each other and ideas on Instagram and Facebook.
If you loved that, then you'll love making floral headbands, button holes and a flower chandelier using similar techniques. Check out our Pinterest board for the Maiden Aunt round up of the best projects.
---