Please take your litter home – Print me Pretty design entry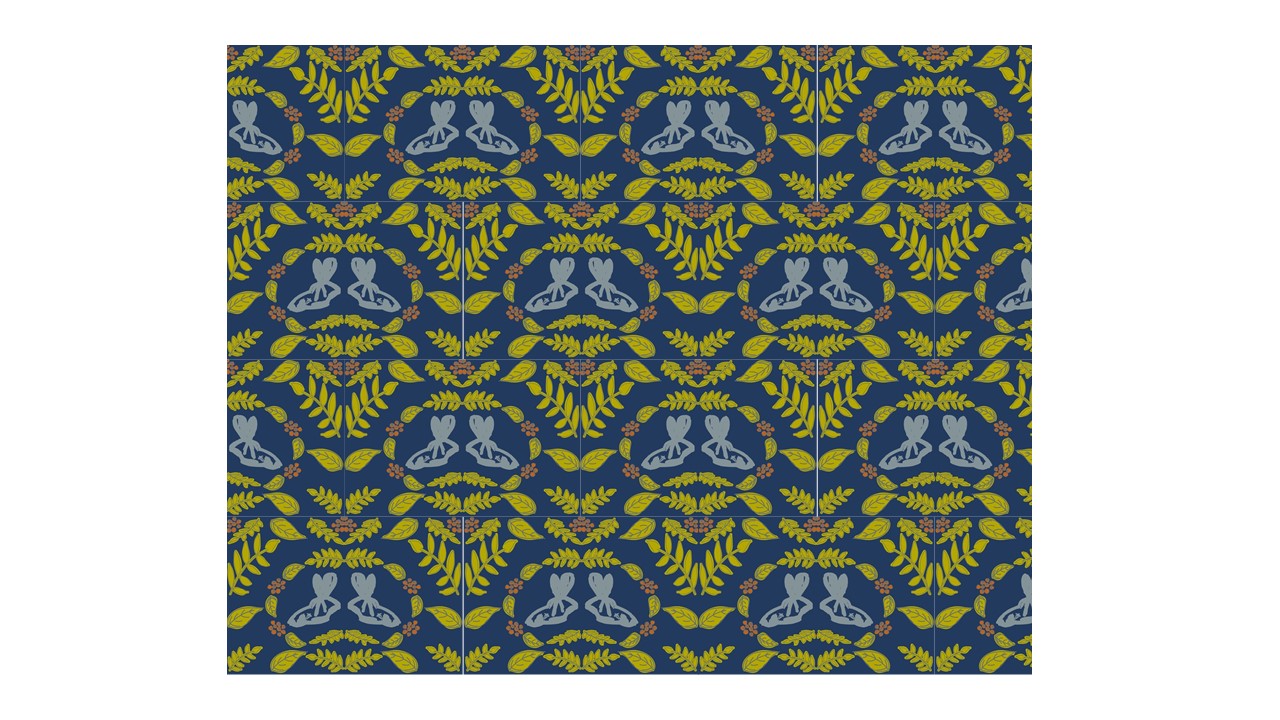 Print me Pretty runs a regular design challenge on its blog for a pattern suitable for printing onto fabric.  It's so amazing to be able to design your own pattern and then have it professionally printed onto cotton fabric to buy by the metre or in fat quarter or tea towel format.  I feel like a whole new world of opportunities has been opened up to me and I've had so many ideas of things to make with the fabric.
This is the first time I'm entering a design competition.  I have absolutely no design training but I thought it sounded like fun and that I'd throw caution to the wind have a go anyway.  It's been surprisingly liberating thinking about the design and then putting stylus to screen to create it.
The theme "in the woods" led me directly to think about the natural beauty of leaves and the kaleidoscopic colours that can be found in the autumn.  The influence of nature on William Morris in his textile designs became so tangible to me when walking along the wooded banks of the River Wandle towards Merton Abbey Mills in Colliers Wood (no longer a real wood) where William Morris produced textiles for Liberty and Co.  However, these days, the rush of the river is drowned out by the thunder of the traffic, a large retail park looms behind the trees and the path is strewn with rubbish.  I started with an idealised floral design and then, drawing on the work of Leo Fitzmaurice, added what at first appear to be rabbits.  On closer inspection, they are in fact plastic bags of rubbish with their handles tied into ears, pricked to the urban sounds. 
---