From novice to goddess – your initiation into the world of the Mind Crafternoon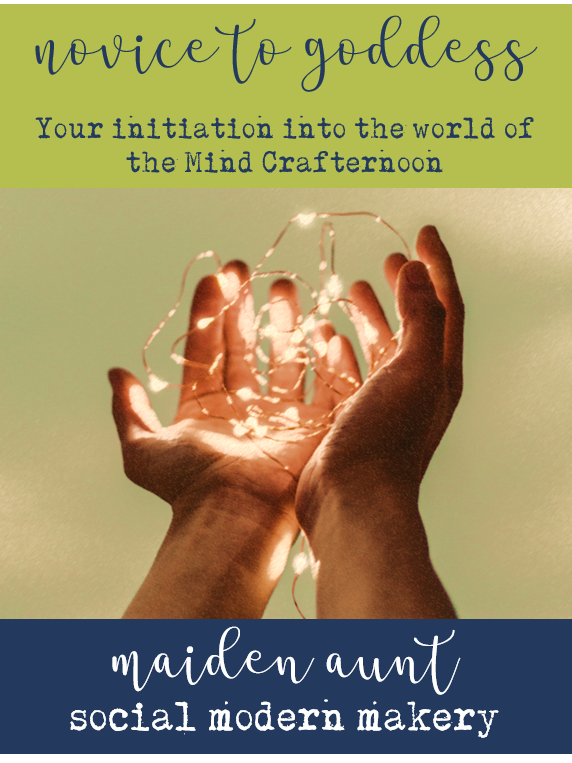 Amid the hurly burly of the countdown to Christmas, you can create a crafty little haven for yourself and your friends to get all festive with cosy slippers, some classic Wham, mince pies and mulled wine. Tie it in with raising money for Mind and you can feel all warm and toasty about helping to make sure that no one has to face a mental health problem alone.
The Mind website has a fantastic virtual craft cupboard filled with ideas and tips. I've been organising crafternoons for Mind for the last five years and have learnt a few things along the way. So here's my short guide on hosting your first crafternoon like a goddess.
Fundraising is not just about the money, and it might not even be about the craft
You don't need be creative nor do you need to be crafty to host your own Mind Crafternoon. You don't need to have a big fancy venue. At my first crafternoon, my friends sat around the dining table and on the floor in my flat.
Think about what would be the most fun part of the event
I've learnt that it's just not possible or worthwhile to try to make your crafternoon perfect in every single way. So think about what would be most fun for your guests and then the fundraising will follow naturally. For me, the most important thing is to chat with friends and eating goodies. I also want to raise awareness of mental illness and the work Mind does. So the craft is just a good excuse to get people together. Here are some ideas. Here are some other goals you could choose from.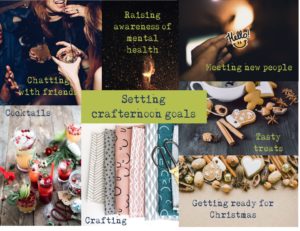 Choose a fun and easy craft
As the craft itself is an excuse to get people together, I choose a craft that is super easy and doesn't get in the way of eating and talking.  I also try to make sure that it is relatively low cost so that it's easier to ask people for money.  Plus, if people don't turn up or donate (there is always someone with a last minute emergency), then I won't lose too much money.  I also want to make sure I can clean up quickly.  Ideally, I get my guests to clean up after themselves as much as possible).  In my next blog post I will share some ideas of crafts that I have done in the past.
Be organised about collecting money
Set up a Just Giving or Virgin Money page in advance.  If you include a personal story about why you are hosting a crafternoon, people are more likely to want to join in.  At a minimum, you could just add something from the Mind website about the work that they do and where the money will go.
You will need to think about your costs and decide a reasonable amount that will cover your costs.  Don't be afraid to ask people for money as often people are willing to pay more for charity and others will make additional donations.
Feel grateful and proud
Don't forget to say thank you to everyone who comes to your crafternoon and to feel proud of what you have done.  You can do this in a group e-mail or Facebook post.  Instagram some pictures from the day using some fun hashtags.  Putting up some photos on the Mind Crafternoon Facebook page will also help to inspire others.
---