Each month, Maiden Aunt carefully selects and commissions a new make to share with the National Craft Club.  Workshops are run at various venues throughout the month. 
E-mail to secure your place.  hello@maidenaunt.com
If you are interested in running your own workshop please get in touch. 
Statement knotted necklaces
Learn how to make and take home three different knotted necklaces.  It's amazing what you can create with different types of rope, gold plated findings, some brass beads, a spot of glue and dash of design talent from the lovely Jeni Walker.  Jeni is a community artist and crafter who loves spreading the joy of making to all ages.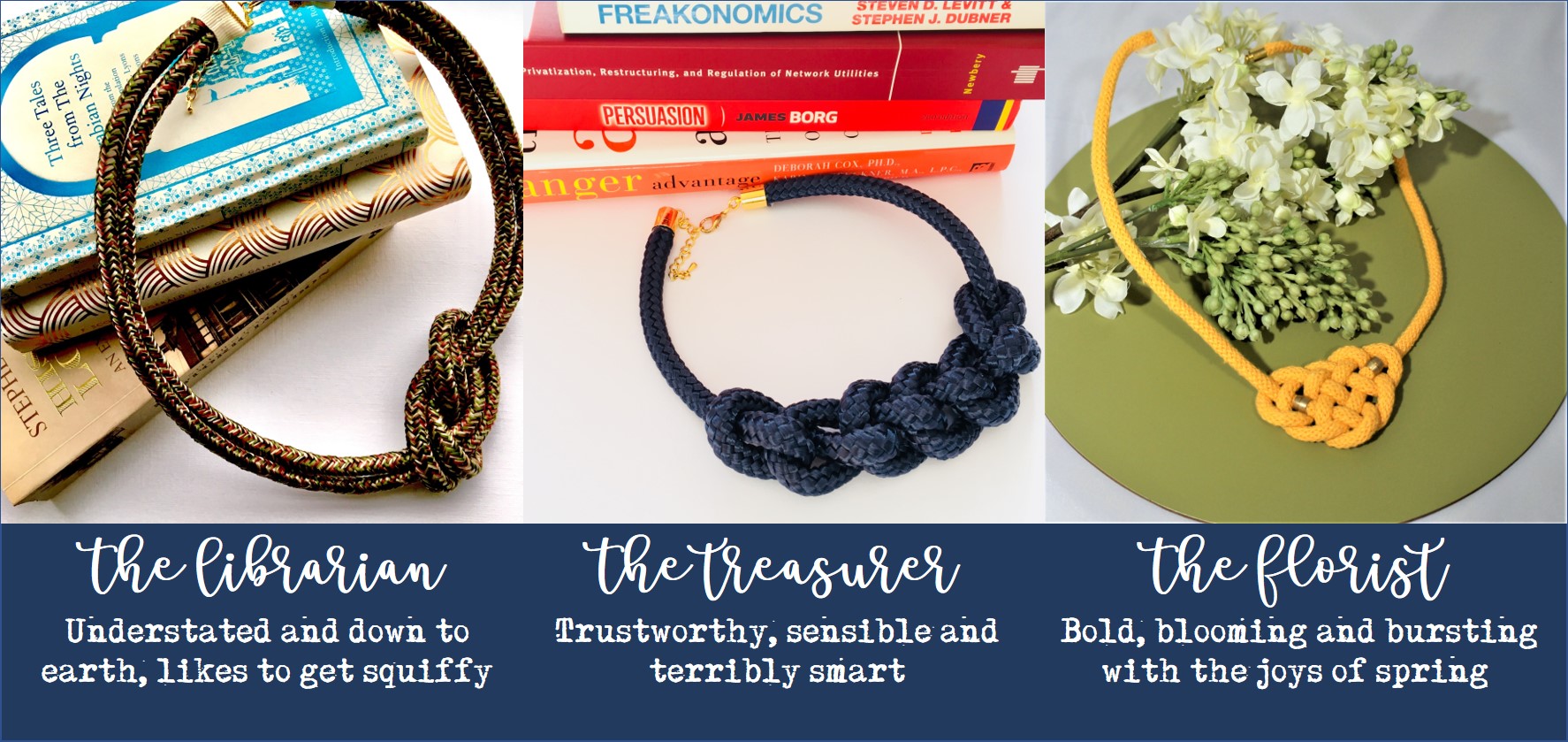 Tickets are available now for a special introductory price of £30. Hurry though, they are selling fast!
Tuesday 30 January 2018, 7-9pm, The Boat Room, Coat and Badge, Lacy Road, Putney, SW15 1NL
Monday 5 February 2018, 7-9pm, Davys Wine Bar, 57 High Holborn, London WC1V 6DX
Textured applique cache pots
Oooh, feel how soft these tiny pom poms and yarn are.  Learn how to tame the fluff into a tactile fiesta of a cache pot (a thing that you put your houseplants in, or you can use it to stash your pencils and stuff).  We provide you with all the materials (except the plant) and instructions you need.  Suitable for all levels.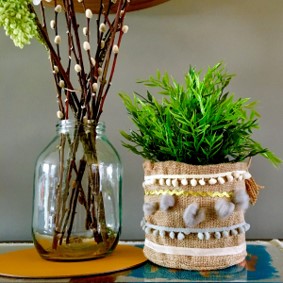 Dates and venues to be announced very soon!